NEWBIE
Age: 34
Location: san francisco
Occupation: inflight entertainment
Size: 14/16
Style: Gothic/Lolita/Punk with a touch of color! But I do love POOFY skirts with leggings or tights. I like to mix things up.
Sewing Experience: I took some classes. I can do the EASY patterns. I prefer to put in elastic vs zippers. My bf tells me that I am a 2 trick pony. Tote bags and poofy skirts are my specialty. LOL
People say that this pic kinda "dscribes" me best. "crazy"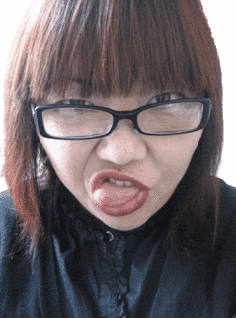 I can not wait to see what projects are brewing. Today I may attempt to make a Hello Kitty tank.
Name/Nickname: elisa aka manikgrl